In business since July 2019, Soul Shine offers holistic healing and metaphysical gifts. As soon as you come through our door your stress and anxieties begin to melt away. From the energy of the crystals, the unique aromas, and the pleasing sounds, you will feel totally relaxed. Our goal is to make you feel better than when you walked in.
We have an extensive selection of crystals of all sizes and shapes on display. Because they are meant to be touched, we do not keep our crystals behind glass. You need to feel the energy of the stone to experience the connection. We have over 140 different tumbled crystals in stock. Most of our crystals are hand-picked for their beauty and energy. We also have books and other resources available to keep you informed about what each of the crystals can do for you.
You will also be enticed by our impressive variety of candles, jewelry, tarot cards, oils, singing bowls and more. You will undoubtedly find something that resonates with your soul. All of our products have intention and good vibes, which we are sure you will feel when you pick something up.
In addition, Soul Shine partners with four practitioners who offer several different healing modalities. Reiki, Angel Healing ®, Tarot card reading, Channeling, Ear Seeding, Sound Healing, and Kambô are very popular sessions we offer by appointment.
Stop in! … We would love to see you, answer your questions, and help build a better you!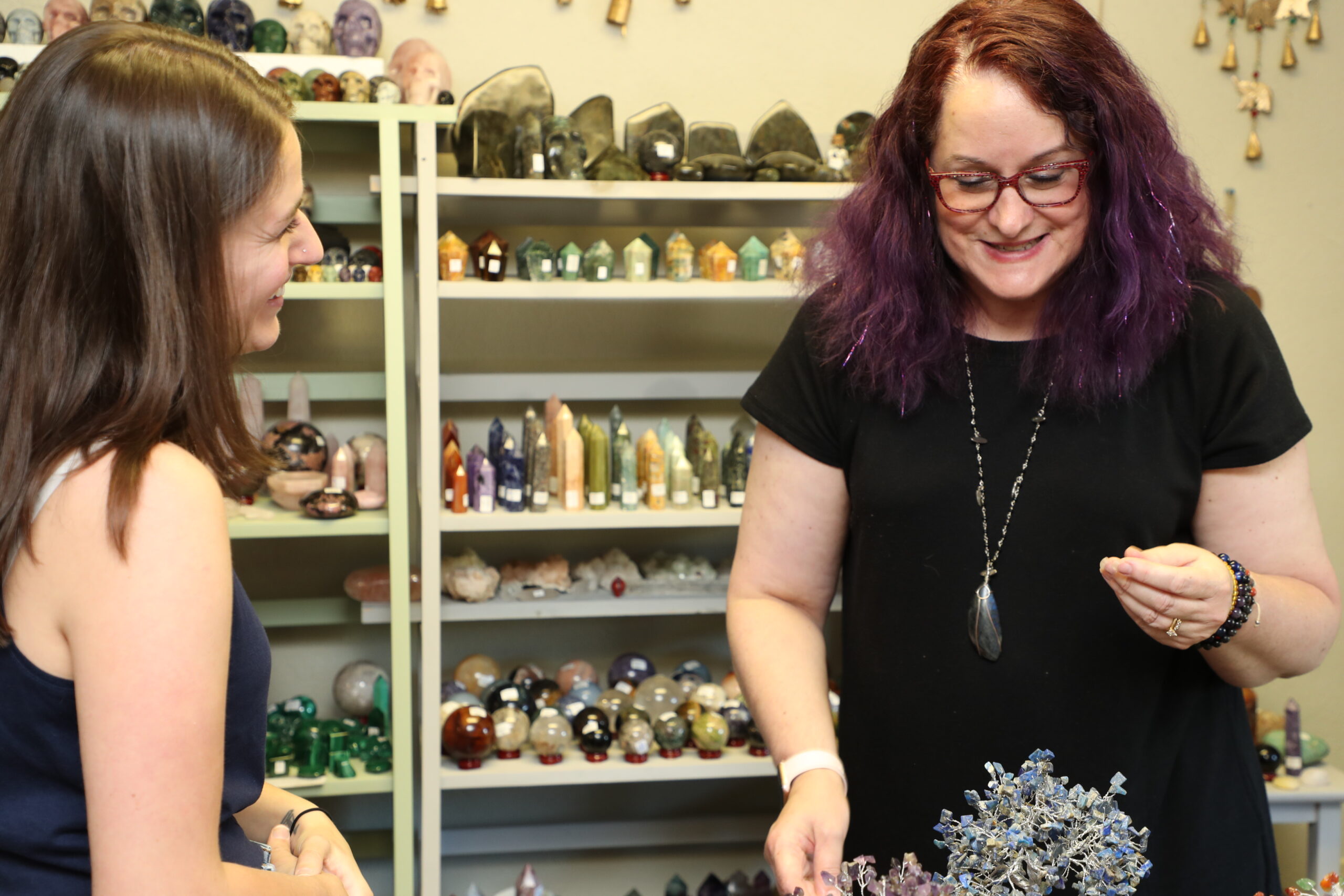 Owner / Reiki / Angel Healing / Sound
Joann Ready | Founder
Joann Ready is a certified Reiki Master/Teacher, Angel Healing (R) Practitioner, and a Solfeggio Sound Therapy Practitioner. She is very knowledgeable and passionate about Crystals and their healing abilities. Prior to starting Soul Shine and building her practice in holistic healing, Joann worked as a pharmacist for 28 years in her family-owned independent pharmacy. She and her husband have two children and 3 grandchildren who keep their lives full.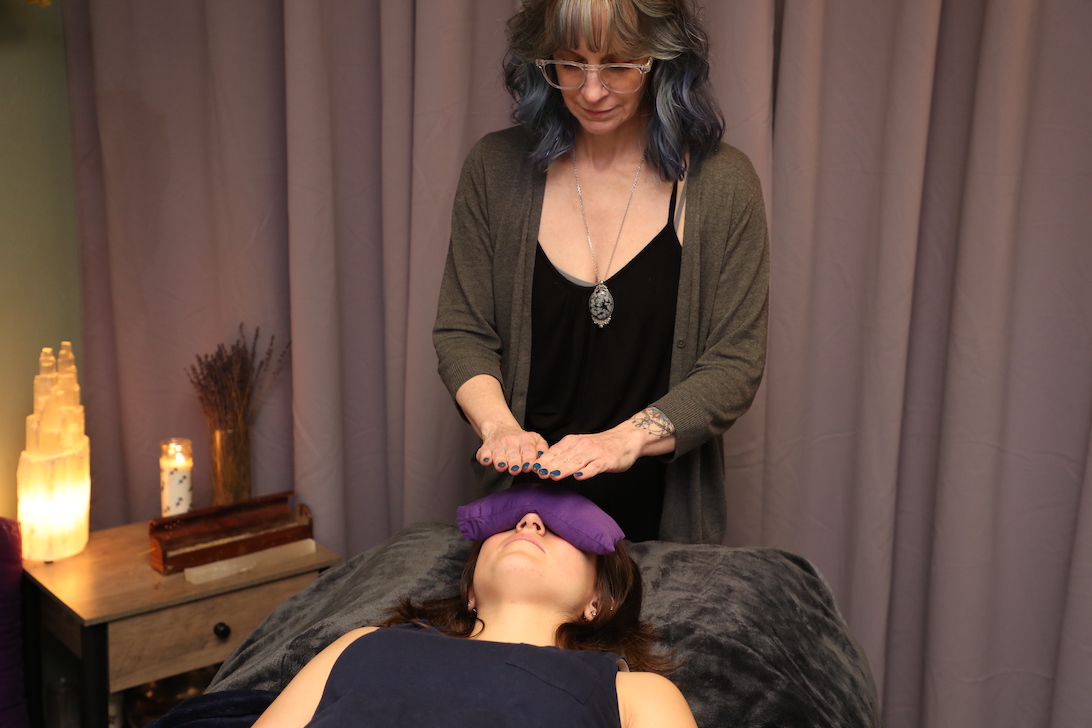 Yoga / Reiki / Meditation / Holistic Healing
Tracy Cornelius
Hi, I am Tracy, owner of Positive Vibes and one of the healing practitioners at Soul Shine. I am a Yoga Alliance registered teacher. My passion for holistic health and healing expanded my learning into a certified meditation coach, holistic health coaching and Reiki Master. I offer custom yoga and meditation classes, holistic health coaching and reiki sessions. I am also an Ear Seeds Practitioner. I am certified and insured.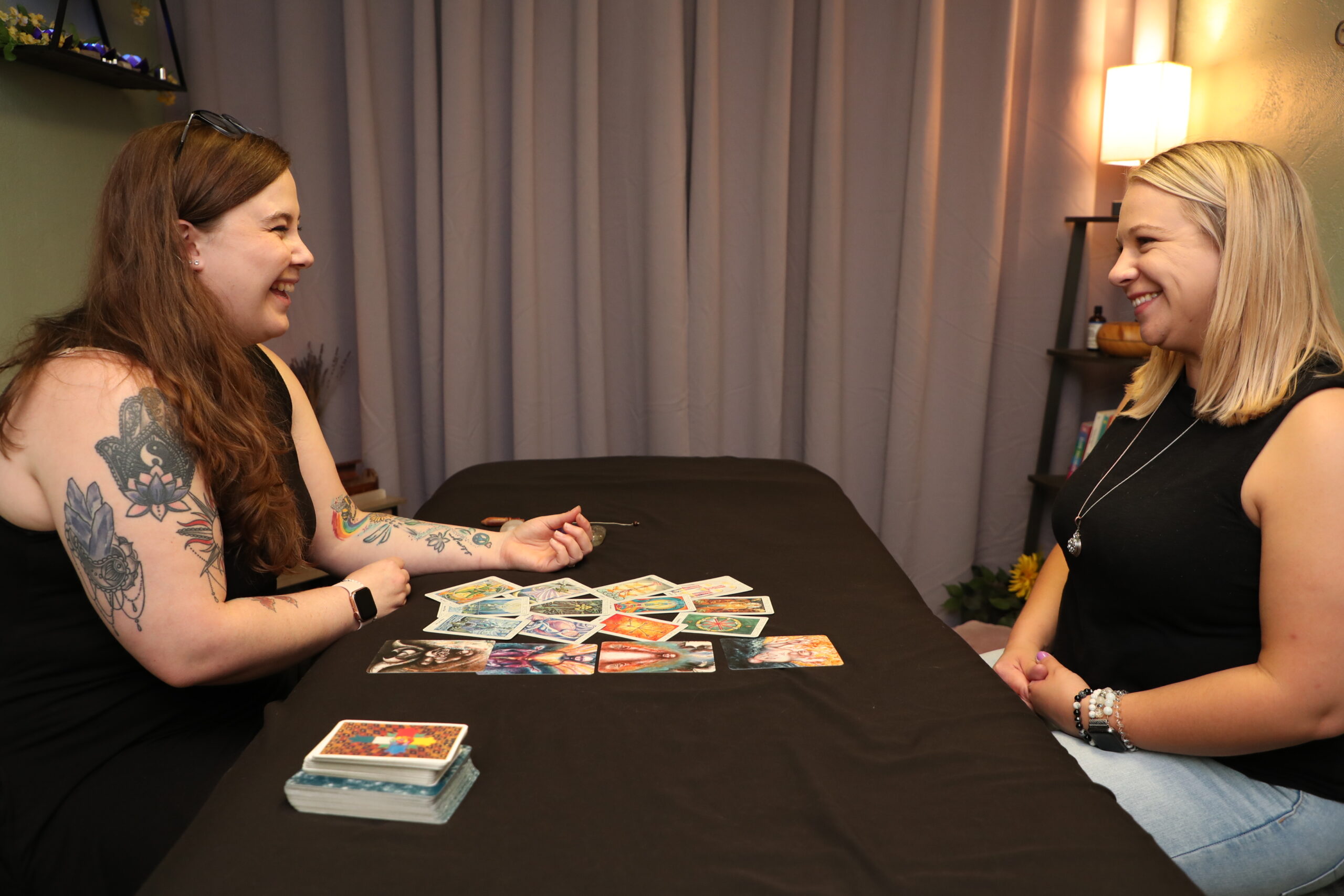 Intuitive Medium / Tarot Cards / Reiki
Alyssa Byrne
Hi, I'm Alyssa! Card reading is how I started and I have since expanded into other healing modalities. I am an Intuitive Medium, Tarot Card Reader and Authentic Usui Reiki Practitioner as well as a Master Martial Artist. Now these all work together to enhance my offerings to my clients.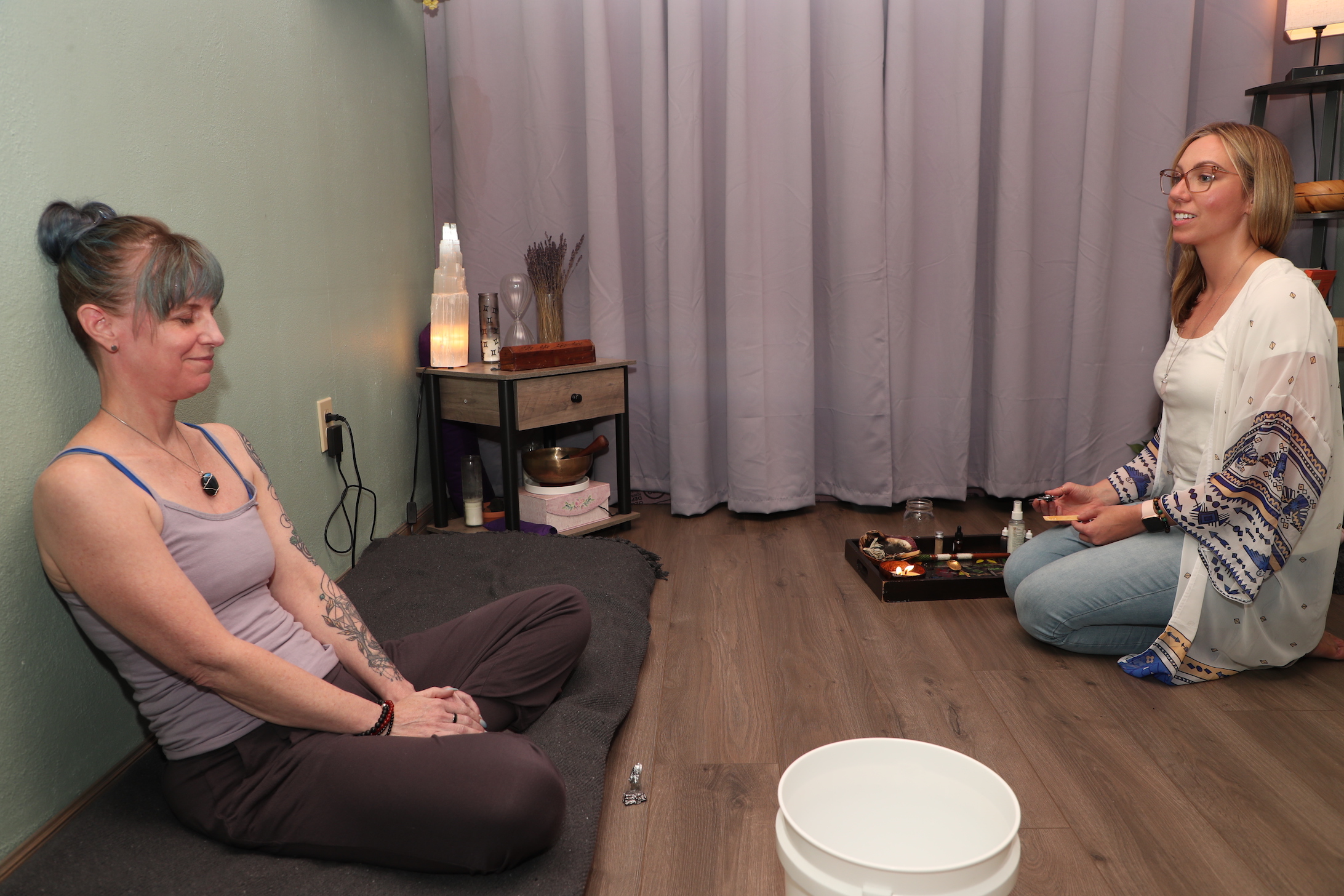 Master Kambô Practitioner
Nikki O'Malley
Hi, I'm Nikki! I practice the ancient Amazonian healing art of serving Kambô. As a Master Kambô Practitioner, I combine science from around the world to design client-specific protocols. I merge Chinese, Indian, and Western science with one of the most potent substances from the Amazon Jungle.
I recently found Joanne's store and I couldn't be more pleased! Everyone in there is delightful and helpful and the prices are excellent! I'm so happy! I am sure I'll be there at least once a week! Thank you for everything!!!!!❤️
This place is definitely worth checking out!! If you're into holistic healing, look no further. It's a small shop packed with truly incredible products in which their staff is very knowledgeable about and really amazing services you can't find just anywhere! They are very friendly and truly care about your specific needs (no matter how specific!). Highly recommend!!
I stop here multiple times every week, sometimes just to hang out. The store has everything for self care. It has an uplifting and positive energy. Ask about reiki or any of the other tools they have there. Also there is a room off to the side that is my favorite filled with singing bowls and gongs and alot of cool stuff. Kombucha is also amazing! I'll stop too much to type, just get yourself there.
This is such a great place! The people are awesome, the prices are amazing, and so much variety on the products and their price ranges! We will absolutely be bringing friends and returning in the future!
A wonderful little store with great energy! I'm thrilled to of found such an inviting place with incredible quality products at even better prices! I can't wait to come here again! Mountain Top deserves the best and this is most definitely one of them!